AT&T and Frontier have let phone networks fall apart, Calif. regulator finds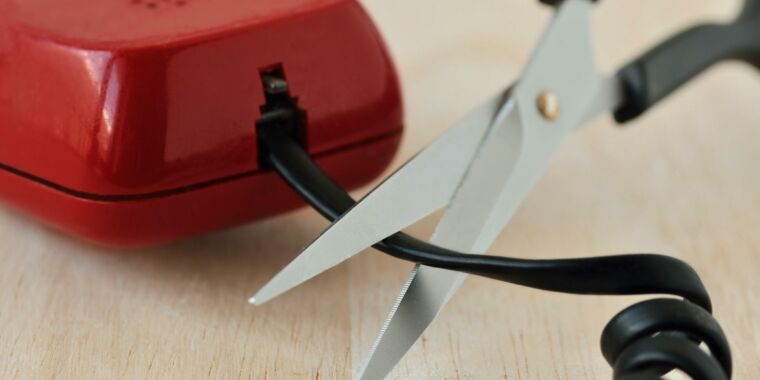 AT&T and Frontier have let their copper phone networks deteriorate through neglect since 2010, resulting in poor service quality and many lengthy outages, a report commissioned by the California state government found.
Customers in low-income areas and areas without substantial competition have fared the worst, the report found.
AT&T in particular was found to have neglected low-income communities and to have imposed severe price increases adding up to 152.6 percent over a decade.
The report was written in April 2019 but kept private because data submitted by the carriers was deemed confidential and proprietary.
The report finally became public after the California Public Utilities Commission (CPUC) ruled in December 2020 that a redacted version had to be released by mid-January.
A summary of the CPUC-commissioned report identified six key findings:
Service Quality has deteriorated: Both carriers exhibited a higher relative number of outages and longer time required to restore service for outages lasting more than 24 hours.
Demonstrated lack of resiliency: AT&T and Frontier are not maintaining networks to withstand environmental and weather-related conditions. Networks are not robust, both Incumbent Local Exchange Carriers (ILECs) have cut back on preventative maintenance expenditures.
Disinvestment in Plain Old Telephone Service (POTS): AT&T and Frontier are putting very little investment into infrastructure that…