NYCN confers 'Doyen and Mentor of Nigerian Youths' award on Gov Bello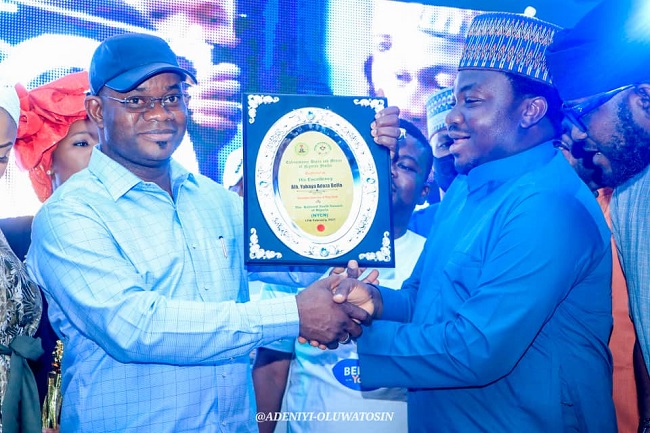 The National Youth Council of Nigeria has presented an award of recognition to Governor Yahaya Bello as the "Doyen and Mentor of Nigerian Youths" in appreciation of his youth inclusion in governance as well as support and advocacy for the Nigerian youths.
While presenting the award, the President of NYCN, Amb. Sukubo Sara-Igbe Sukubo expressed that if other leaders in the country could emulate the Governor's youth inclusiveness drive, various youth's agitation would be doused.Amb.
Sukubo added that no Government in the country have given the youths a voice like Governor Yahaya Bello adding that aside from the domination of his cabinet by youths, he had severally given youths the enabling environment to thrive with several pro- youths legislations, initiatives and programs.
He assured the Governor that he has the support of the youths through the NYCN's network which spans the whole 36 states of the country.
Governor Bello who thanked the NYCN for the recognition noted that…