Ogun workers to resume suspended strike over haphazard implementation of MoU agreements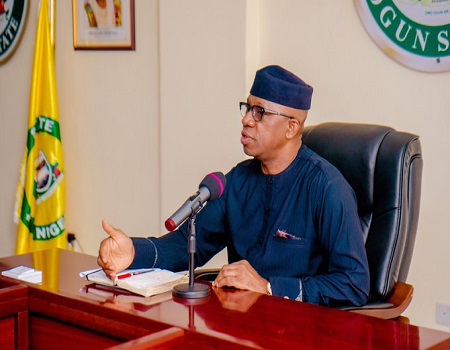 Barring any last-minute change, workers in the employ of the Ogun State Government will resume their suspended strike.
The workers, under the umbrella of Joint National Public Service Negotiating Council, at an emergency meeting held last Friday, said the move became imperative due to haphazard implementation of the Memorandum of Understanding (MoU) reached by the government side and the organised labour.
Tribune Online recalled that the workers, both Civil/ Public embarked on strike on strike on September 12, 2020, and suspended it, two days after.
In a statement signed by Council chairman, Comrade Folorunso Olanrewaju and Secretary, Comrade Adebiyi Olusegun, made available to Tribune Online in Abeokuta, on Tuesday, noted that all the agreements in the MoU had a timeline, which was not implemented by the government.
The Council said that only the New Minimum Wage was effected on October 1, against the agreement reached with the government that the new wage would commence…